Annie Talvé
Annie is a strategic thinker who has worked on large, complex projects such as mergers and acquisitions, and multi-million dollar infrastructure and service delivery projects. She is a skilled and versatile communicator, group facilitator, project manager, researcher and writer. Working at senior levels in the private and public sectors, Annie has facilitated the people and culture building aspects of public private partnerships (PPPs) and commercial alliances, and business/community arts projects for a diverse range of clients.
Annie led the design and delivery of the inaugural CAVAL Library Leadership Program for senior library executives throughout Australia and New Zealand in 2008-2009, 2010 and 2012. Other library related leadership programs include the Victorian Government Library Service (Department of Treasury & Finance), the State Library of NSW (2011 and 2012), and Next Gen/Next Decade with university librarians from Hong Kong, Singapore and Shanghai (2011). Other clients include: State Library of Victoria, Parramatta City Council, Auburn City Council, Arts Queensland, Arts Victoria, Hong Kong Polytechnic University Library, Serco Australia Pty Ltd, Choice, BBC Worldwide and Corban & Blair Pty Ltd.
As Asia Pacific Director of Best Practice for British multinational Serco Group, Annie spent over six years working across Australia, New Zealand, Hong Kong and Singapore on business development and organisational change projects. She maintains a lively interest in the cultural and business trends across the Asian region, particularly in the arts.
Annie has degrees in philosophy, education and organisational change.  She is currently enrolled in a Masters of Convergent Media program at the University of Western Sydney.
Recent papers:
Talvé, A. (2013) Do You Trove?, Inspired by Trove,  28 February 2013, National Library of Australia Seminar Series
Talvé, A. (2011) Libraries as Places of Invention, Library Management, Volume 32  8/9, 2011. Winner of Emerald Outstanding Paper of the Year Award 2012
Talvé, A (2011) Libraries: Places of Invention, ALIA Information Online, Sydney 2011
Sayers, R. and Talvé, A (2009) Looking beyond the horizon: founding an executive leadership program for senior library managers in Australasia, Library Management, Vol 30, No 8/9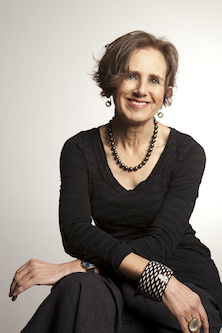 Annie Talvé