The Alchemy of Learning
We called her our guru. Her small and lyrical book, Beyond Measure: The Big Impact of Small Changes (TED 2015), formed the intellectual backbone to our six month, project-based library leadership program in Queensland last year.
In the vast ocean of business books and journals, blogs and 10 step injunctions about how to be a better leader, Margaret Heffernan's well-written gem stands apart. It's a celebration of the small and social; the importance of connection, empathy and creative conflict. It is so wise and quotable, I barely know where to start in terms of a summary. Maybe the opening sentence will do: "We measure everything at work except what counts."
It is small actions, habits and choices that shape organisational cultures, she argues, and it's not the superstars or 'super chickens' who should be lauded, but the incipient collective intelligence of the many.
a medium for learning
Habits and behaviours, micro skills and imagination; these are at the heart of real culture change. And, above all, it's a collective effort. The State Library of Queensland's (SLQ) inaugural Library Leadership 2015 program invited emerging public library leaders to take part in this six-month, discovery oriented leadership development process in order to change or improve things. It, too, was a collective effort.
There were two concurrent programs: one based in Brisbane, which attracted public library participants from across the dense south east Queensland region, and as far as Gladstone in the north and Balonne in the west; the other based in Townsville, drawing on participants from CityLibraries Townsville, Charters Towers, Hinchinbrook and Flinders library services.
Working out the what and how of change is a perennial dilemma. What kind of learning medium works best? Project Sisu's blend of self-directed learning and participative design is not the easiest option, but it's the one that yields the deepest learning. It's not easy because it challenges people's conditioned expectations that they will be told what to do. As the 25 participants in these programs all said, virtually nothing coincided with their preliminary expectations, and nearly everything felt uncomfortable in the beginning.
"I loved the whole suite of ideas and insights that were explored. For me, self-reflection was a hugely important through the process, as well as having the confidence to explore the difficult areas of my role."
In Townsville, one team designed such a well-resolved approach to using the library to kick-start entrepreneurial growth it was hard to believe that it hadn't already been tested and successfully implemented. A perfect match for SLQ's new Business Studio, Grow Your Own Business is a ready-made shell just waiting to be picked up and put to work.
The other team raided well-loved fairly tales for characters representing the outsider and the unloved. Using these as metaphor, they went on to show how public libraries could be doing more to cater for kids on the autistic spectrum who may be unwittingly alienated by the kinetic pace and noise of contemporary library spaces.
In Brisbane, there were three teams. The Welcome Project designed, tested and refined a toolkit for improving library outreach partnerships and events. Participants from Logan City, Noosa, Gold Coast and Gladstone libraries tested the toolkit in situ and then worked collectively to craft a tangible product that anyone can use. It was a brilliantly executed design process that even IDEO would envy. Another team tackled the seemingly mundane issue of recruitment. If 21st century libraries want to dazzle their stakeholders they need the skills and behaviours with which to do so. Developing a contemporary skills audit, with carefully crafted interview questions embedded, was undertaken. The team didn't look to other libraries alone for inspiration, they canvassed recruitment practices used by the world's most progressive companies.
Space matters: it enables or it constrains; it broadcasts inclusion or indifference. It is never neutral. The final Brisbane team explored space. From entirely new library designs, to makeovers, to e-lounges that interweave the digital with the analog. While large inner and regional cities throughout Australia continue to seed majestic new library buildings, it's a much more challenging proposition in smaller regional and remote areas. Generating adaptable, contemporary spaces that can mutate along with community needs requires nimble thinking. Providing time and tools with which to think anew is often what's needed.
"I have a broader understanding of leadership and teamwork in the workplace. We were able to create a working toolkit – I learned so much through that."
beyond measure?
People often believe that everything has been done before; that there is nothing new to discover. The floundering and false starts; the frustrations and creative foment – all part of the alchemy of collective learning. The quality of thinking that infuses each project team's final 'product' involves hard work.
As one participant boldly confessed, had she known what was in store, she would never have put up her hand to attend – she would have been too scared. But she did put up her hand, and she did stay to the end, gaining more confidence and composure that she could previously have imagined.
"You made me feel like my opinion mattered and gave me valuable insights and new ways of doing things …. as well as the start of a new confidence that I've needed for a long time."
How to measure this kind of alchemy?
Our current metrics are still too crude. Heffernan would say, it's "when we stop and think that we rediscover the courage, wit, compassion, imagination, delight, frustration, discovery, and devotion that work can provoke – in short, all the things at work that do count, beyond measure."
*******
Client: State Library of Queensland
Project Sisu: Annie Talvé and Monica Redden
Video: Monica Redden
Photos: Monica Redden & Annie Talvé
Related projects:
Check out
Taking the Lead
, a similar program sponsored by the State Library of NSW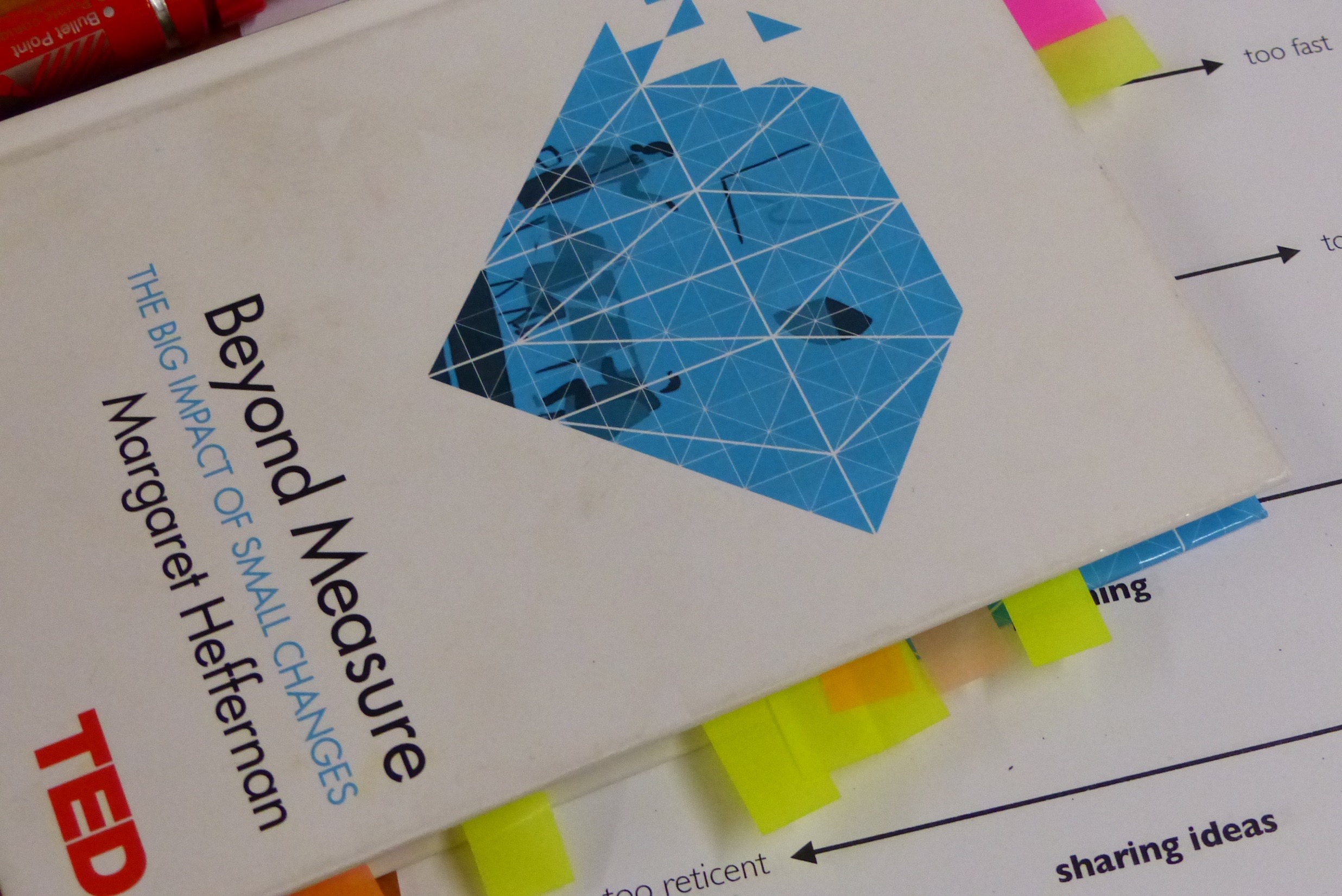 Beyond Measure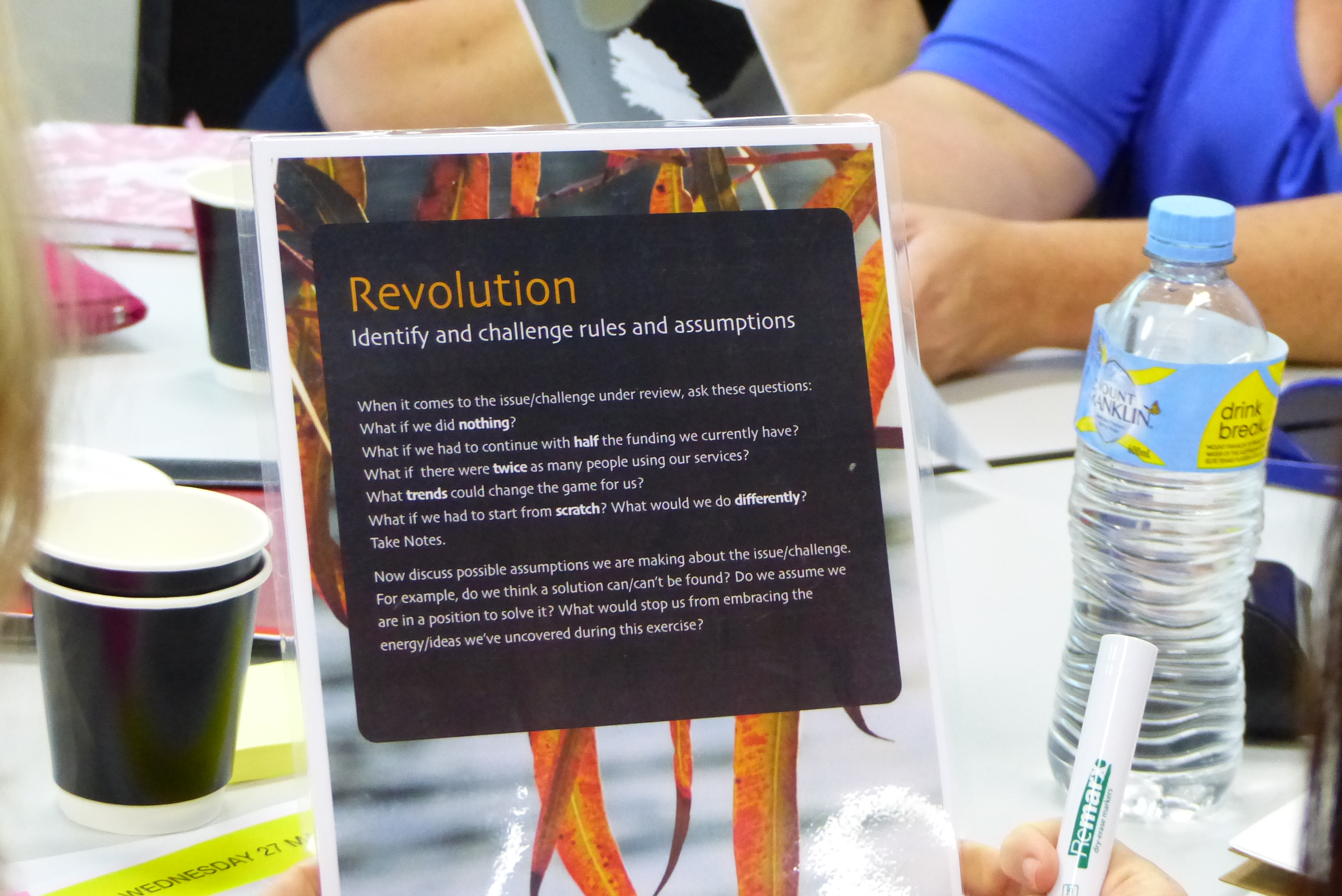 Photo: Monica Redden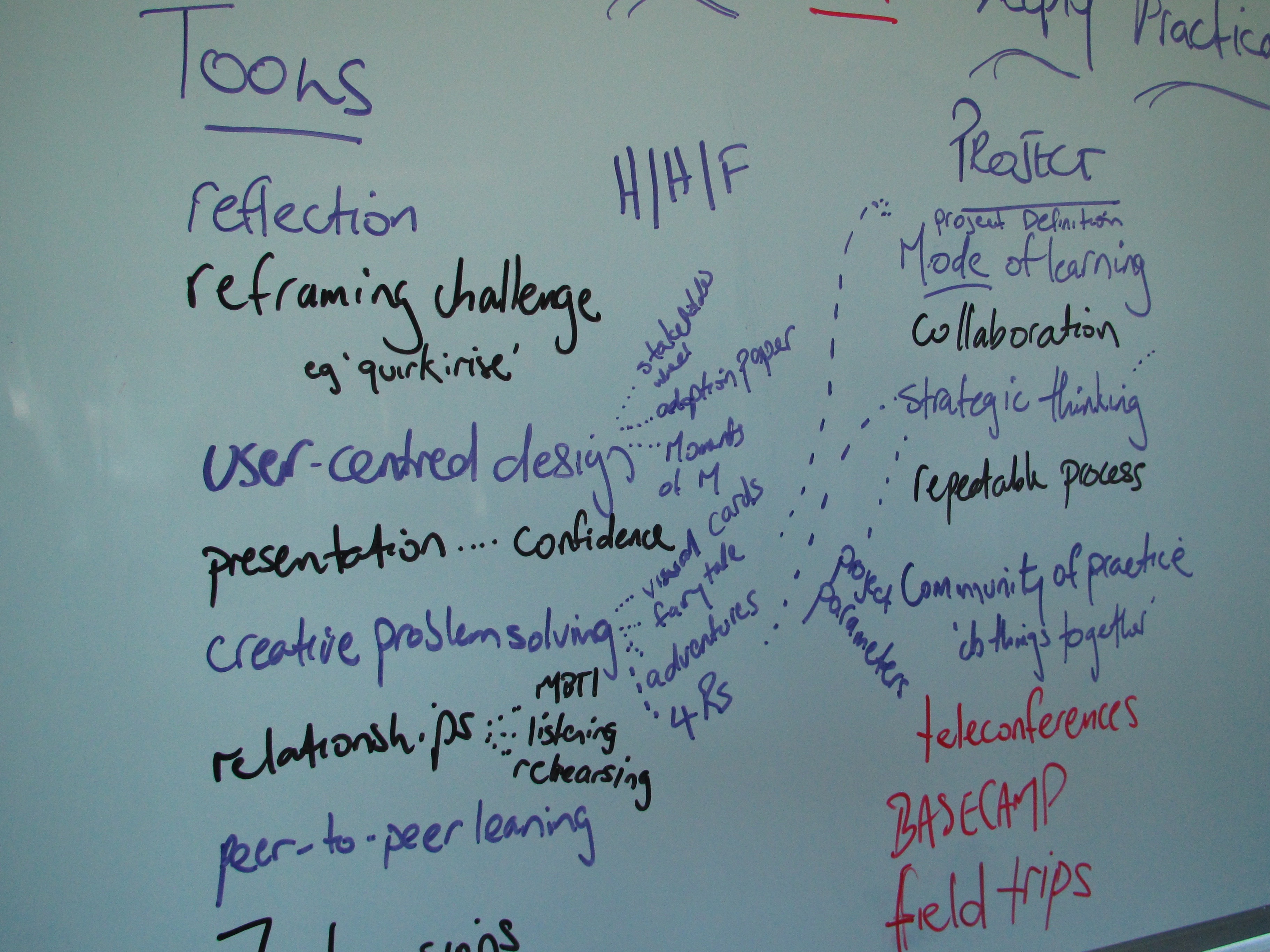 People forget what they've done. They're surprised by the method in the madness.