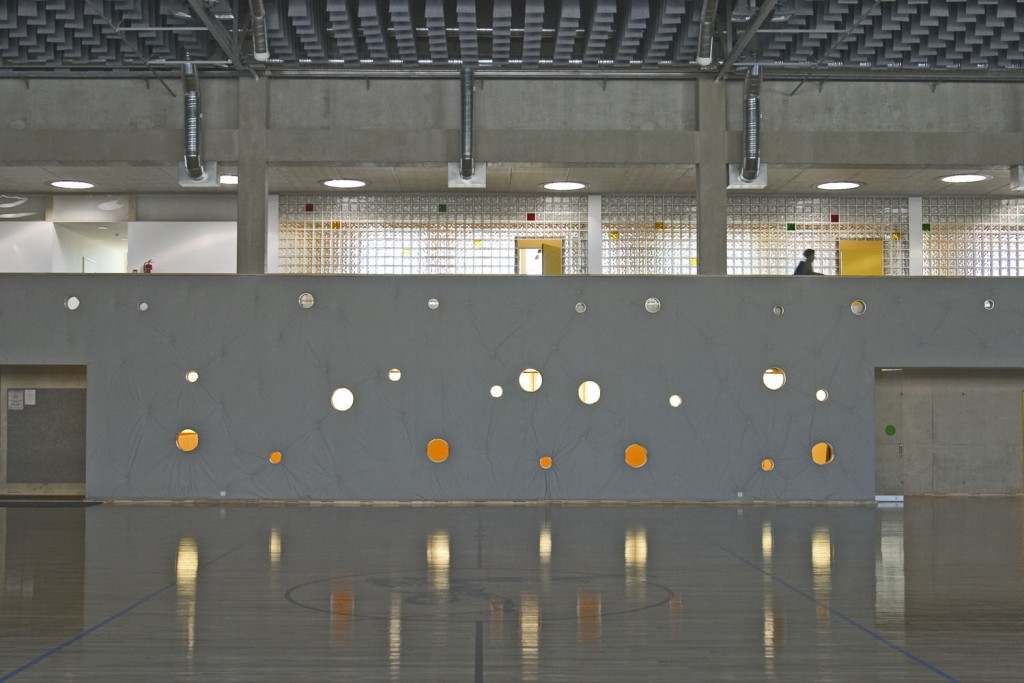 A perfect flower bed
Estonia is a country surrounded by water. The venerable Baltic Sea port of Tallinn is the country's capital. The Gulf of Finland separates Estonia from its northern neighbour and linguistic cousin, Finland. To the east lies the majestic Lake Peipus, marking its territorial border with Russia. Its southern border with Latvia is Estonia's only mainland connection. During fifty years of Soviet occupation, which ended in 1991, Estonia's numerous waterfronts were off limits to its citizens. Classified as military zones, the country's sea, lake and river fronts were no-go areas.  By the time Tallinn becomes Europe's Cultural Capital for 2011, the sea front will have been reinvented along with the Estonian psyche.
That's the hope of Tallinn-based architect, Veronika Valk. Part of a new guard of architects, artists and urban planners, Valk is experimenting with the playful use of light and sound to entice Estonians out of their gloomy winter funk. The Tallinn Festival of Light in January 2009 enabled Valk and her colleagues to extend their experimental work with light and public space across a broader terrain. Celebrating energy efficiency, innovation and aesthetics, the festival was also the opening act for a more ambitious vision – to create a 'kilometre of culture' along the city's once forbidden waterfront. Valk's ability to articulate the nexus between aesthetics, social psychology and political change made her a perfect choice for the National Architecture Conference held in Melbourne in late April. Interviewed for ABC Radio program Artworks, she spoke eloquently about light as a "mood modifier".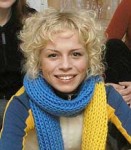 "If we were to approach public space as if it were our own domain, something that we care for, it opens up a whole new range of possibilities for the political system to develop and emerge into something new," said Valk. Dispensing packets of flower seeds to Tallinn's residents, was a practical way of shaping new attitudes to public space. The flower seeds were designed to be placed on the soles of sneakers and people were encouraged to walk along their favourite paths – from home to work or school or college – planting the flower seeds as they went.
Reinvention of public space
Bringing joy and playfulness to urban planning, influences the mood of the city and the way in which things get done, argues Valk. Light, sound and seeds become a "tool for overcoming bitterness," she says. Architecture and art can do more than improve the aesthetics of space; they can impact on human physiology and psychology.
The 2005 Light Dome, which hovered above Tallinn's bustling town square, Raekoja plats, like a giant cupola, "is not just an aesthetic experiment – it has a direct biological influence," said Valk, shortly after the installation. "Almost half of the local population in Estonia is suffering from SAD (Seasonally Adjusted Disorder syndrome). This is about architectural light therapy in urban public spaces as a mood moderator." For Valk, architecture "is the perfect flowerbed in which to plant these different seeds of science, philosophy, aesthetics and psychology….how to positively transform society, how to learn new modes of collaboration, how to cross over in architecture between design and scientific research, and how to find ways to integrate artists into landscaping and urban planning developments." These seeds will ultimately bear political fruit, especially if smart design for kids is included.  Drawing on research by Estonian psychologists and sociologists, Valk's architectural practice, Zizi & Yoyo, is currently designing a number of kindergartens and a youth centre. Creating more sociable and nurturing spaces – buildings, playgrounds, classrooms – is a "shortcut to the future and the future of politics."
Read more: Project Sisu Sydney Winter 2009