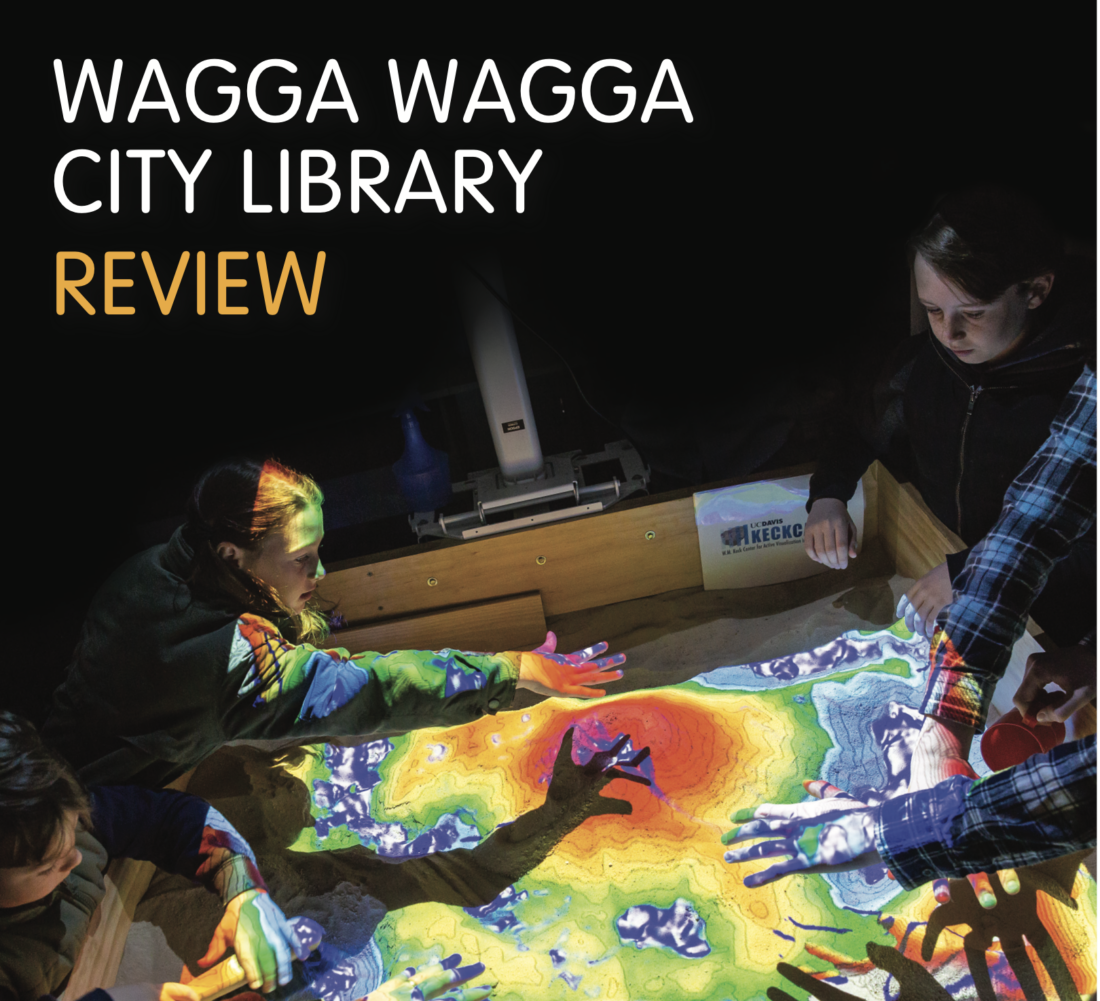 Wagga Wagga City Library Review
Opening in 1999, Wagga Wagga City Council's $28 million architect-designed civic space, anchored by a purpose-built library over two generous floors, was ambitious.
The city library's spatial design – high ceilings, generous light filled floors, expanse of windows and clear potential for expansion – has served the City well, although it still bears the architectural imprint of a 20th century book-centred philosophy.

The library's new and increasingly popular offerings are now consigned to cramped, ill-fitting spaces; too small and too few in number to accommodate the multitude of needs and purposes to which they might be put.
The library team is fantastic: imaginative, proactive, clever. A joy to work with.
However, the team is too few in number to extend the library service out into suburbs, precincts and villages with little or no library presence and significant access barriers.
Summary of findings
In summary, the library review found:
The current city library campus, even with its good bones, was designed for a different era. It is struggling to accommodate the new ways in which contemporary libraries work. The good news is that there is potential to stretch into under-utilised spaces in the library's existing location.
There is one physical library for a population of 65,000. The city is expected to grow to 100,000 by 2040. Geographical distances and limited public transport options mean that many suburbs are underserved.
Wagga Wagga City Council is a founding member of Riverina Regional Libraries. It receives a range of benefits from this arrangement, including an effective but limited mobile library that visits a few outlying villages. While this long standing regional partnership has served Wagga well over many decades, it needs to be recalibrated to meet future needs.
Finally, there is a lot to be optimistic about. Wagga Wagga is a dynamic regional city; universities, agricultural and technical industries, location, and increasing respect for and celebration of Wiradjuri culture and heritage, are catalysts for change.
In terms of process, I was very impressed with how my clients managed the internal consultation and advocacy work with Wagga's nine City Councillors. It was exemplary. And it paid off, too. The Wagga Wagga City Library Review was adopted unanimously in early 2021.
In addition to the library service review, conducted by Project Sisu, a thorough spatial review was undertaken by Cecilia Kugler from CK Designs. The two lenses worked well together.
Special thanks to Claire Campbell, Madeleine Scully, Janice Summerhayes and Chrissie Bolton.