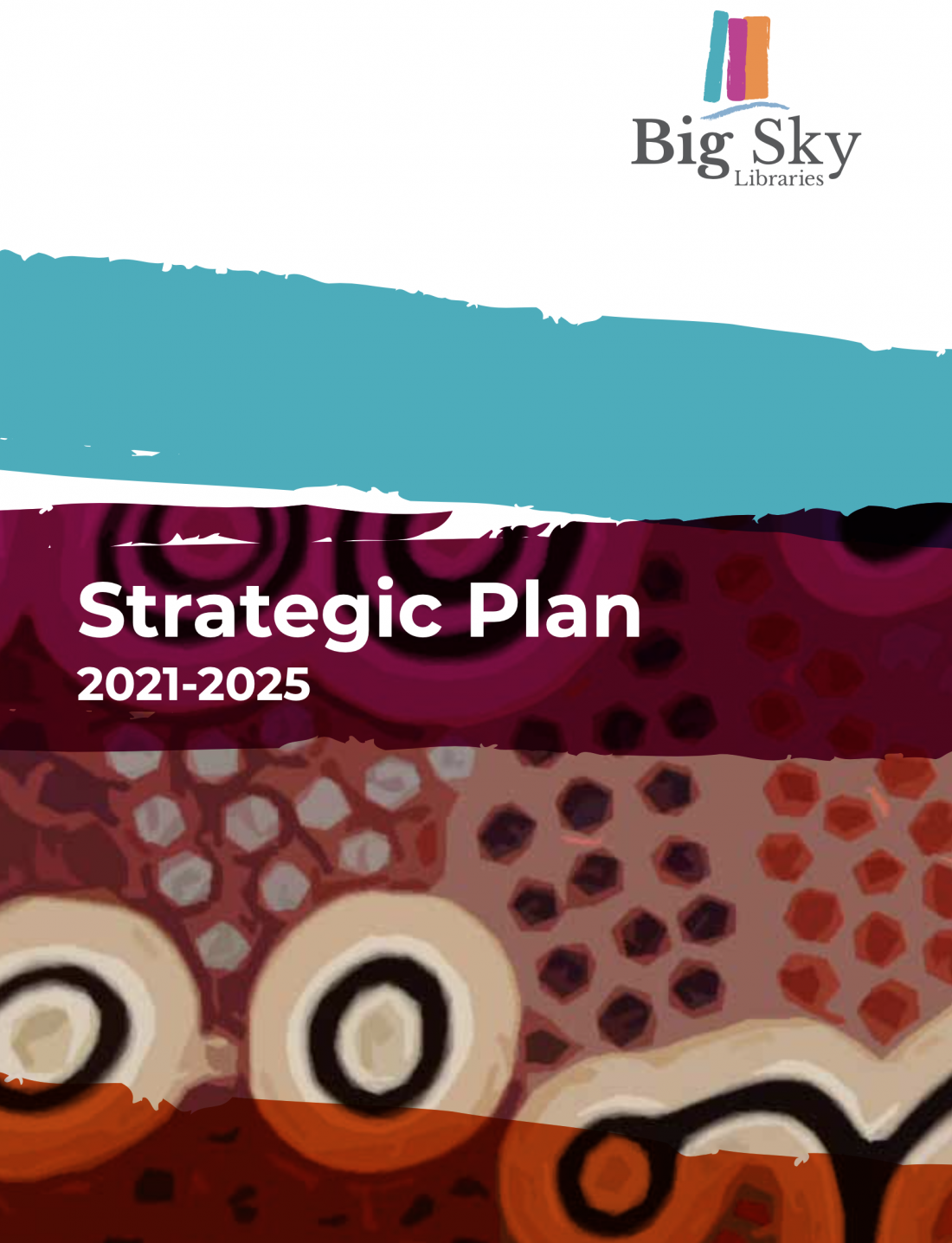 Big Sky Libraries
Big Sky Libraries (BSL) is a regional library service comprising three north-western NSW shires: Moree Plains, Walgett and Brewarrina.
Black-soil plains and underground artesian water supplies have supported large scale cotton, canola, cereal crops, olives, pecan nuts, sheep and cattle industries across the region.
Opal mining around Lightning Ridge, hot mineral springs, abundant birdlife and significant Aboriginal cultural heritage sites support growing tourism opportunities.

Inter-generational wealth and privilege sit alongside extreme disadvantage. In fact, the region has some of the most disadvantaged communities in New South Wales.
The regional population is around 22,088. Aboriginal and Torres Strait Islander communities represent 22% of the Moree Plains population; 30% of Walgett; 65% of Brewarrina. The main language groups are Gamilaraay, Ngemba, MurriWarri and Weilwan.
In early 2020, after years of severe drought, there was intense flooding in northern NSW. This affected the first phase of the BSL community consultation process. Soon after, there was the Covid-19 pandemic. These two events meant that the depth and scale of community conversations that would normally inform a library strategy were constrained, a greater reliance on digital platforms was needed.
Nevertheless, the BSL Strategy encompasses the inherent constraints, challenges and possibilities evident in the research, and uses repeated metaphors, associations and feelings as a scaffold for objectives and actions. For example, the four focal areas are drawn from recurrent metaphors and inferences that emerged from the community research: heart, brain, memory and capillaries. The accompanying objectives needed to be practical, mildly aspirational, and easily translatable to a local context.
Twists and turns
Shaping a strategy that can accommodate multiple twists and turns over its lifetime is not easy. Inspiration can help. For me, the most inspiring aspect of this project was Brewarrina Library.
It's a poor shire. The library is small. A modest grant from State Library NSW has enabled a more imaginative fit-out, including the integration of original Aboriginal textile designs.
Yet, this small library is a leader in digital storytelling and cultural collaboration. Virtual reality, 3-D printing, interactive big screens for webinars and training, lego robotics and gaming are interwoven with physical books, art and craft materials, and library self service facilities. Maybe it's no surprise. After all, Brewarrina is home to the 40,000 year old, heritage-listed Baiame's Ngunnhu or Brewarrina Fish Traps, located on the Barwon/Darling River, embodies the advanced knowledge of river hydrology and fish ecology held and shared by Ngemba peoples. The Fish Traps are a vital part of our national cultural heritage.
Special thanks to Sally Walters, previous BSL Library Manager and Aroha Groves, Community Development Officer at Brewarrina Shire.