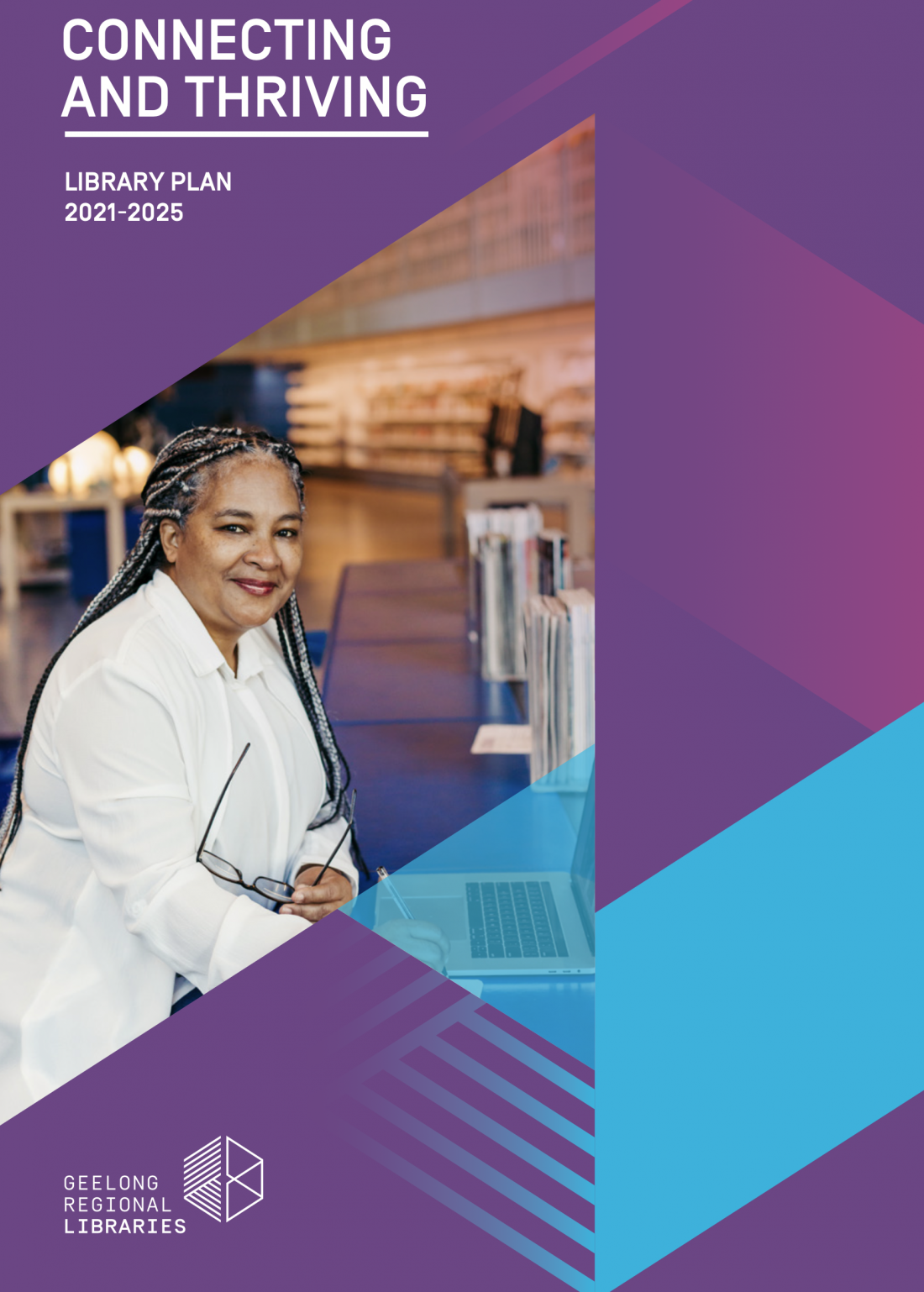 Geelong Regional Library Corporation
The Geelong Regional Library Corporation (GRLC) Strategy 2021-2025: Connecting and Thriving acknowledges and responds to the cataclysmic changes of 2020 and 2021. It celebrates and seeks new ways to support reading, learning, thinking, creativity, work, community cohesiveness and care for Country.
It brings to the forefront GRLC's capacity to be an imaginative leader and partner in the region's economic, social and cultural recovery.

The GRLC Strategy will:

see new libraries come to life in Queenscliff, Drysdale, Armstrong Creek and Torquay
expand and diversify outreach and mobile services to rural and regional towns, homes, schools and community events
play a part in regional recovery through an emphasis on work skills, co-working spaces, business incubation, digital literacy and partnerships
continue the important work of equality: equal access to information, skills, digital technologies, learning spaces, and enriching cultural experiences
be the region's digital pioneers: new platforms, new digitally-mediated learning and discovery experiences
collect and curate stories, histories, living cultures and encourage new interpretations and uses of heritage collections
celebrate reading, thinking, writing, researching and constructive debate
use library spaces, places, collections and programs to enhance knowledge about how to live sustainably in the abundant lands and seas of the Wadawurrung and Eastern Maar.

Regional leaders and advocates

Finally, the strategy acknowledges that as a large regional library service GRLC has an important role to play in being a visible advocate for the benefits of public libraries and the values they exemplify and reinforce. Equity, opportunity, the shared stewardship of public things; core values in democratic societies and embedded across all GRLC Libraries.
Project Sisu worked with experienced library manager and advocate, Jenny Ruffy. Special thanks to Patti Manolis, Vanessa Schernickau and Kirstin Aplin.